Ventilator, "Don't hold it inside"
A self-development fun game for couples (but also individuals and groups)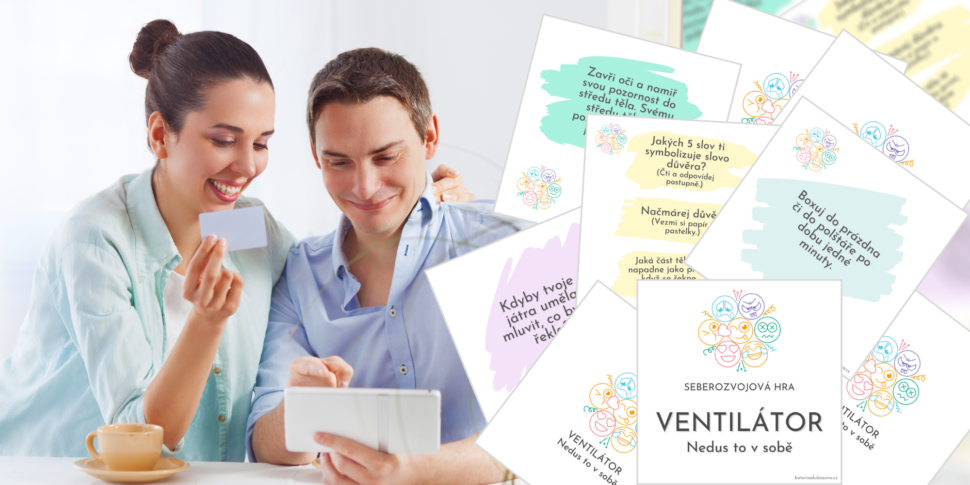 The Ventilator game is developmental and has no winners. The game includes a variety of questions and tasks that get you in touch with your emotions and show you how to vent them. The game is designed for couples, but you can also play as an individual or group. It includes 60 cards with questions and tasks, plus a blank template in the print version for creating your own questions and tasks.
We tried the Fan game with a friend and had an enjoyable evening thanks to it. Not only did we have fun with the challenges themselves, but we got to know each other more and had more discussions following our answers. Overall, it was an interesting and beneficial activity and we will definitely be returning to it.
The game is available in two variants
Printable cards and an online version (or both)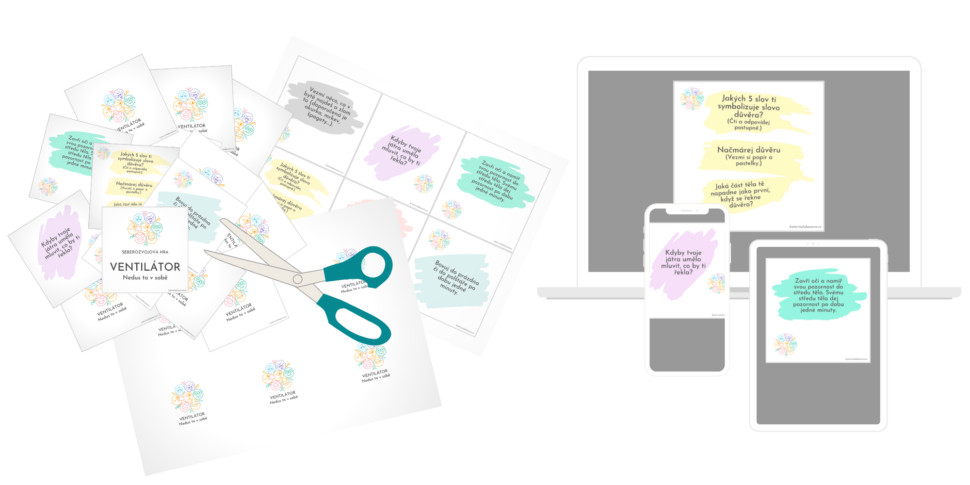 You can purchase the classic version of the game and print it out yourself. You will receive access to the printable pdf in your email and you can simply print the cards, cut them out and have them handy at all times, regardless of internet access.
The other option is an online version that you can play from your computer, mobile or tablet. You will receive the access details for the members' section in your email. You can access the game anytime, anywhere.
Online access (computer, mobile, tablet)
Print pdf (requires printing and cutting out cards)
Both variants
Printable pdf and online access
You will receive your access to the game to the email address provided immediately after payment has been credited to your account.