Ventilátor, "nedus to v sobě"
Seberozvojová zábavná hra pro páry (ale i jednotlivce a skupiny)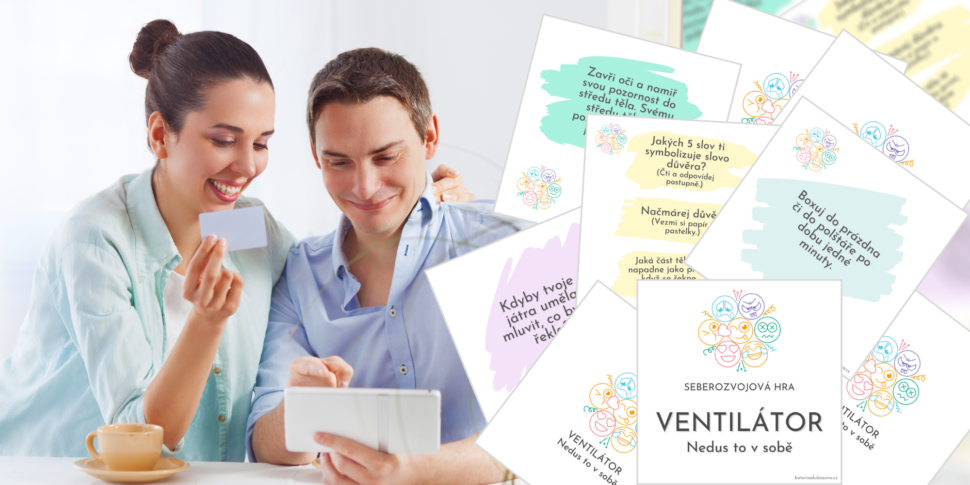 Hra Ventilátor je rozvojová a nemá vítěze. Součástí hry jsou různé otázky a úkoly, které vás přivedou do kontaktu se svými emocemi a ukáží vám, jak je ventilovat. Hra je určená pro páry, ale můžete hrát i jako jednotlivec či skupina. Obsahuje 60 kartiček s otázkami a úkoly a v tiskové verzi navíc i prázdnou šablonu na tvorbu vlastních otázek a úkolů.
Hru Ventilátor jsme vyzkoušeli s přítelem a strávili jsme díky ní příjemný večer. Nejen, že jsme se bavili samotnými úkoly, ale více jsme se poznali a ještě jsme v návaznosti na naše odpovědi vedli další diskuse. Celkově to byla zajímavá a přínosná aktivita a rozhodně se k ní budeme vracet.
Hra je dostupná ve dvou variantách
Kartičky k vytištění a online verze (nebo obojí)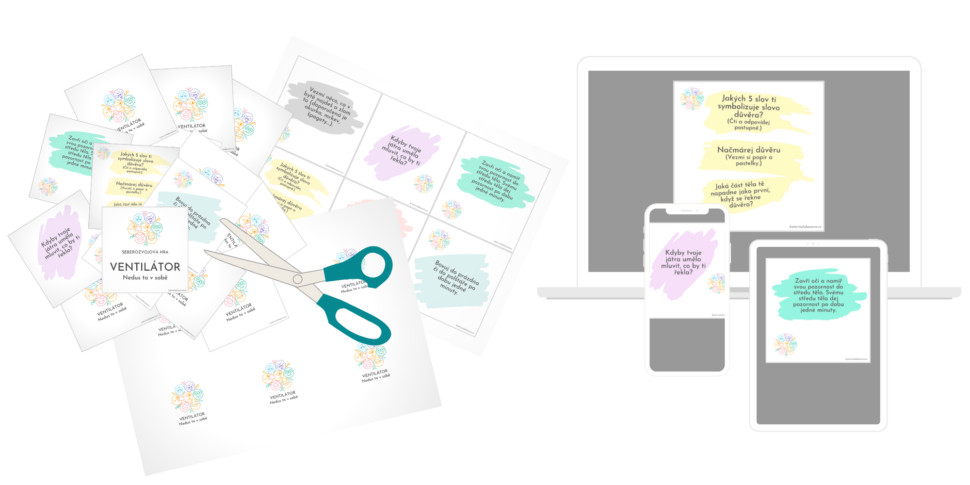 Zakoupit můžete klasickou variantu hry, kterou si sami vytisknete. Do e-mailu obdržíte přístup k tiskovým pdf a kartičky si jednoduše vytisknete, vystříháte a budete je mít stále po ruce, bez ohledu na přístup k internetu.
Druhou variantou je on-line verze, kterou můžete hrát ze svého počítače, mobilu či tabletu. Do e-mailu vám přijdou přístupové údaje k členské sekci. Ke hře tak můžete mít přístup kdykoliv a odkudkoliv.
On-line přístup (z počítače, mobilu, tabletu)
Tisková pdf (vyžaduje tisk a vystřižení kartiček)
Tisková pdf i on-line přístup
Přístupy ke hře obdržíte na uvedený e-mail bezprostředně po připsání platby na účet.